All items are hand painted!
Click on Buttons Bellow to View!









We accept requests for customized statues.
PLEASE TAKE NOTE
Do To The High Cost Of Shipping There Might Be An Additional Shipping charge TO Your Destination - Especially to The West Coast States.
For additional information you may call:
315-656-7034

Other Links:
>> Catholic Online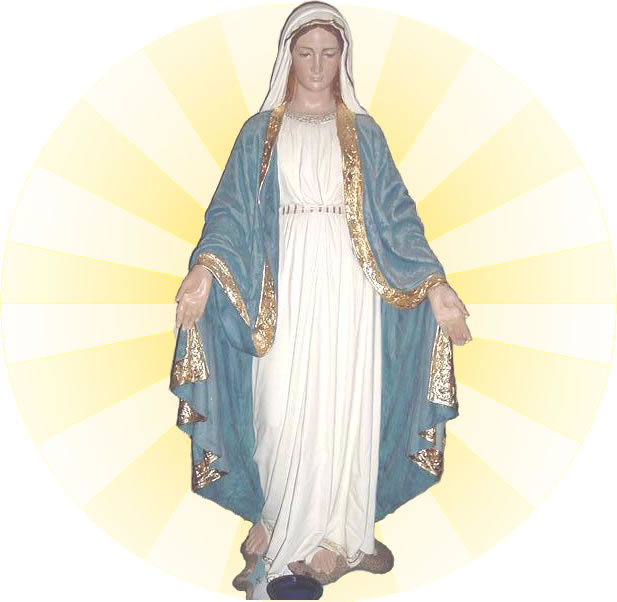 We have the largest Inventory of Religious plaster Statues on the Internet!
We are updating this site with new items now - check back often
If we don't have what you want, we'll get it.
The Statue Store offers:
Plaster Religious Statues (some from original, old molds).
Restoration for Damaged Statues. No damage is irreparable!
All Hand Painted by Nationally Known Artist Rose Mary Luke.
We Also Restore Antiques and Collectibles
This is a NEW site ...Please contact us for Any Information or Additional Pictures
Please Pardon Us While We are still building this site. Many new items will be added Daily.
The Very Special Statue displayed on this page, of the Blessed Virgin Mary, was hand painted by Rose Mary Luke. To see this Statue in more detail, click on it to view a larger image.
Vist Rose Mary's Catholicstatuary web site for larger Statues,Gift shop,Brass, Restorations and Church Goods:
http://www.catholicstatuary.com
Updating Inventory in July
Or Email me at: info@catholicstatuary.com